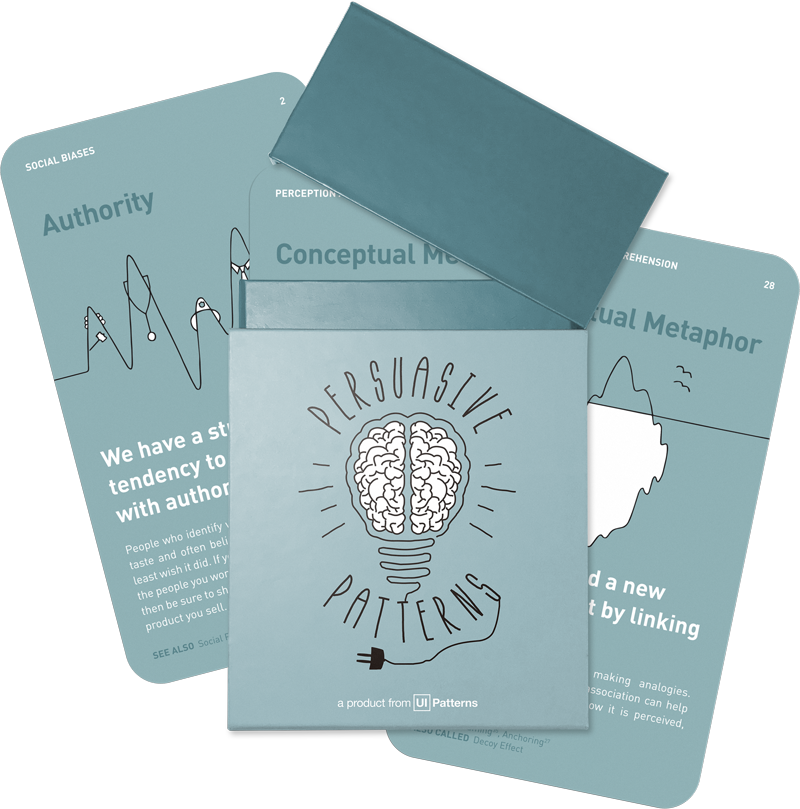 Add psychology to your web design
Order now!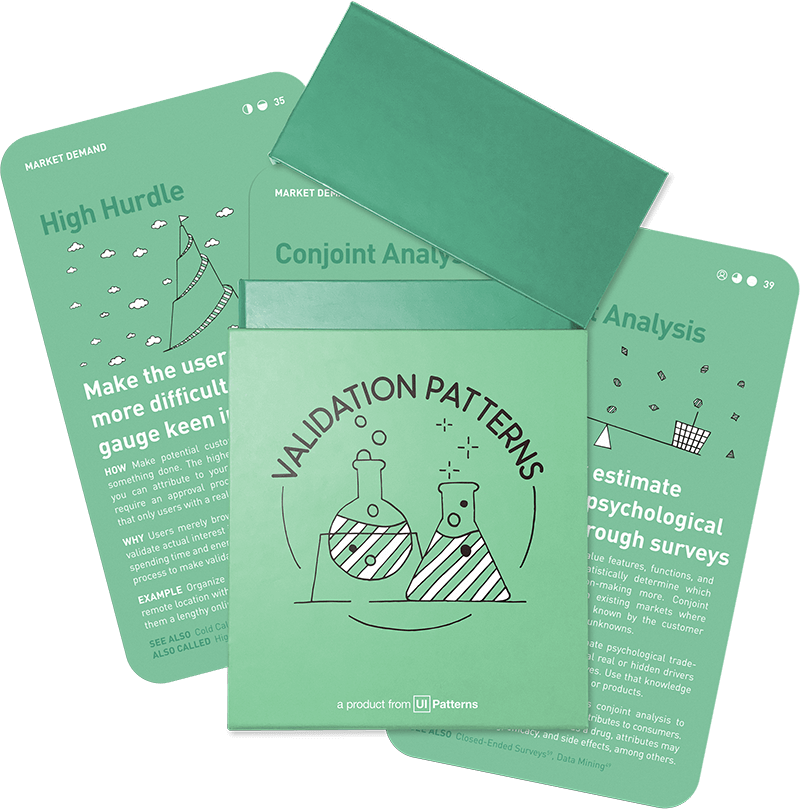 Validate ideas before implementing them
Order now!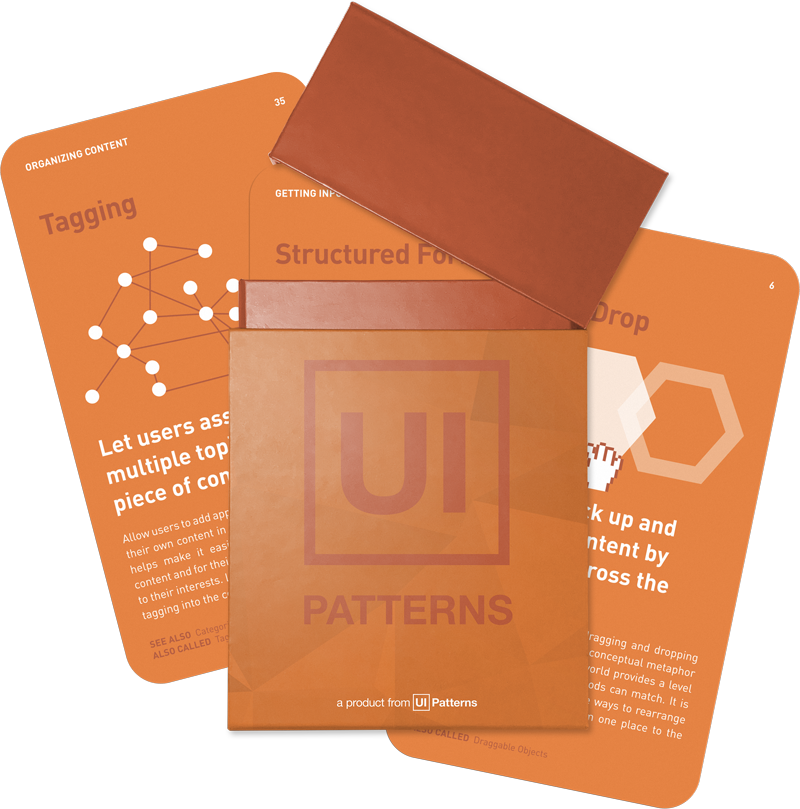 Design better products, faster
Order now!
Inspire your team

Practical & portable
Holds the knowledge of a thousand research papers

A shared vocabulary
Educate and inspire your team to start building products, the right way

Useful & applicable
Apply key product design concepts to real world problems with ease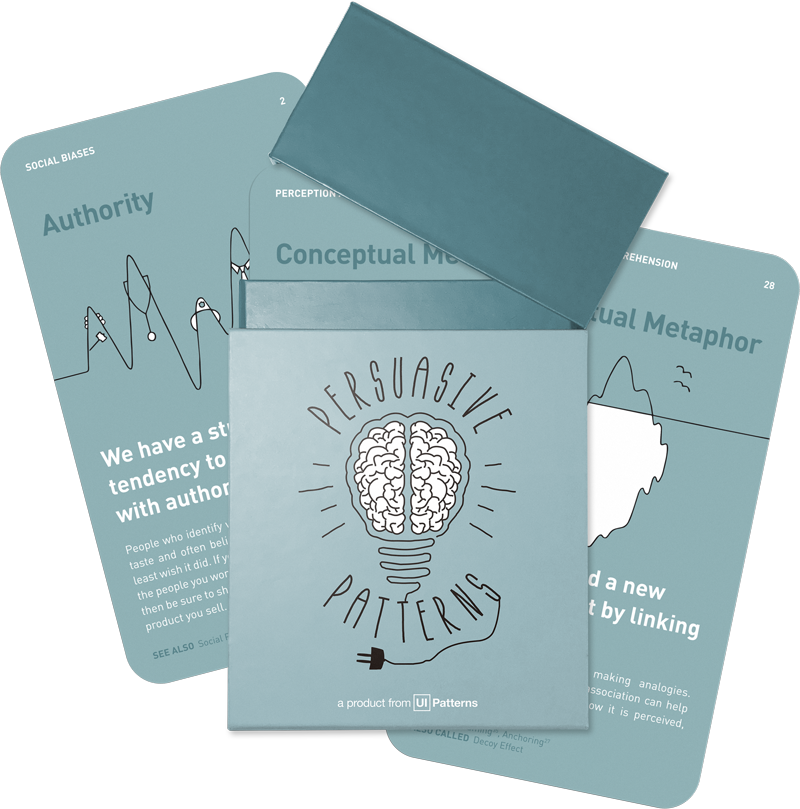 Persuasive Patterns card deck
With a focus on human behavior, each card describes one psychological insight and suggests ways in which you can apply it to your product.
Learn more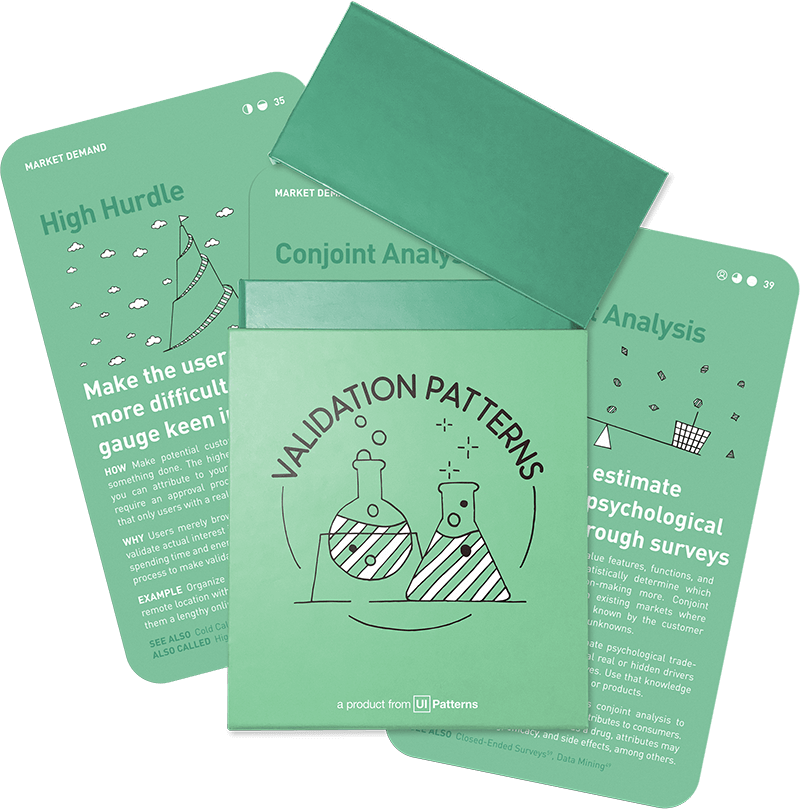 Validation Patterns card deck
A collection of 60 of the most common lean product experiments to help focus on building the right product, from the start.
Learn more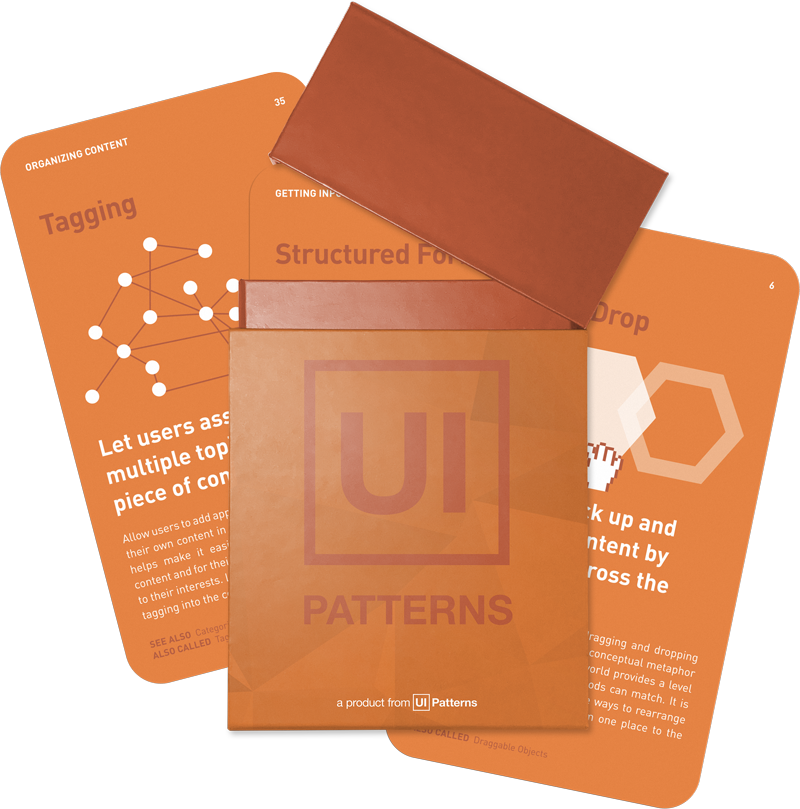 UI Patterns card deck
Each card describes one UI design pattern and suggests ways to apply it to the design of online products.
Learn more